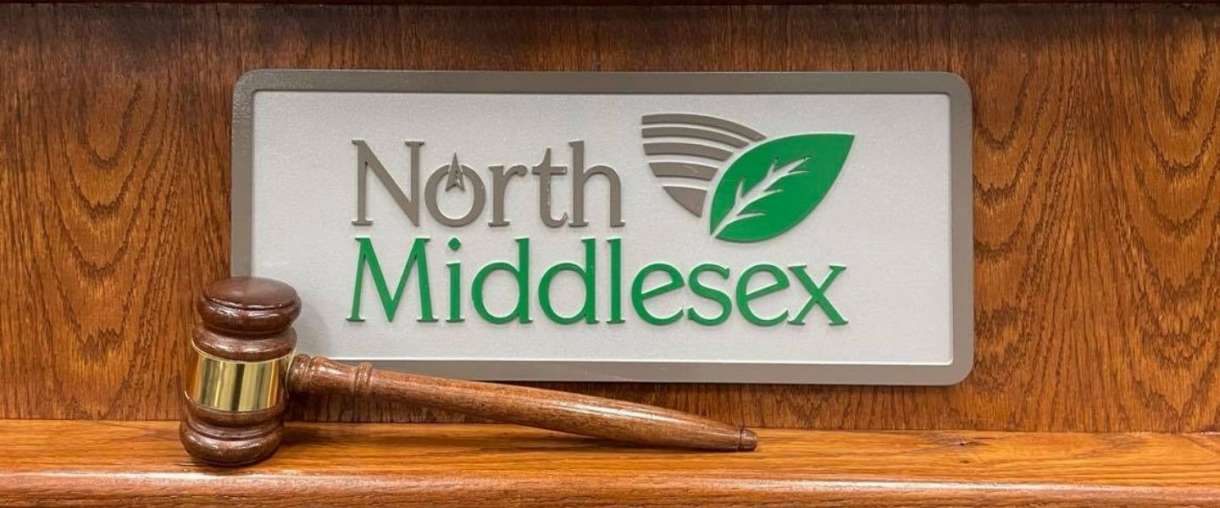 For Questions Contact:
Email
clerk

[at]

northmiddlesex.on.ca
|
ext.
In General, Council Meetings are held on the first and third Wednesday of each month (exceptions for January, July and August – one meeting per month).
2021 Schedule of Council Meetings
Please refer to the following concerning Council Meetings in North Middlesex. Should you require any assistance, please contact the Municipal Clerk.
NOTICE- Virtual Council & Public Participation in Electronic Meetings

Virtual Council & Planning Meetings 

In response to the physical distancing requirements associated with COVID-19, North Middlesex Council Meetings are being held virtually (online) at this time. We broadcast virtual meetings on the municipality's YouTube channel.
We try to live stream the meetings in real-time, however, from time to time this may not be possible due to technical issues. In these cases, a recorded copy of the meeting will be available on the municipal YouTube channel within 48 hours.
Please see below for information on participating in virtual council or planning meetings

To access a Public Meeting on a specified agenda - you must register in advance through the Clerk's Office in order to participate. Otherwise, you may view the meeting being live-streamed to the Municipal YouTube Channel.
North Middlesex Council Procedure By-Law

The Procedure by-law governs the calling, place and proceedings of meetings.
The procedure by-law also provides for public notice of meetings.
How to Request Delegation Status

If you wish to be a delegation at a meeting you must submit a request in writing to the Clerk indicating your name and outline the nature of why you are requesting attendance.  You will then be contacted directly with a date and time.

 If you submit a request to attend by email or mail it is the responsibility of the sender to ensure it has been received by the Clerks Office.  Your request to attend a meeting should be received well in advance of your preferred date and no later than 12:00 noon on the Wednesday prior to the preferred meeting date. The request will then be scheduled according to the volume of business on the agenda.   

Also, when submitting requests or correspondence to the municipality you are hereby notified that the agenda is a public document and therefore any documents provided to Council will appear on the municipal website and therefore available for full public disclosure.
Historical Council Minutes
Agendas and Minutes from past Council Meetings and any other documentation included in the Agenda are available upon request. If you require additional assistance, please contact the Municipal Clerk.
Access Council & Committee Minutes & Agendas