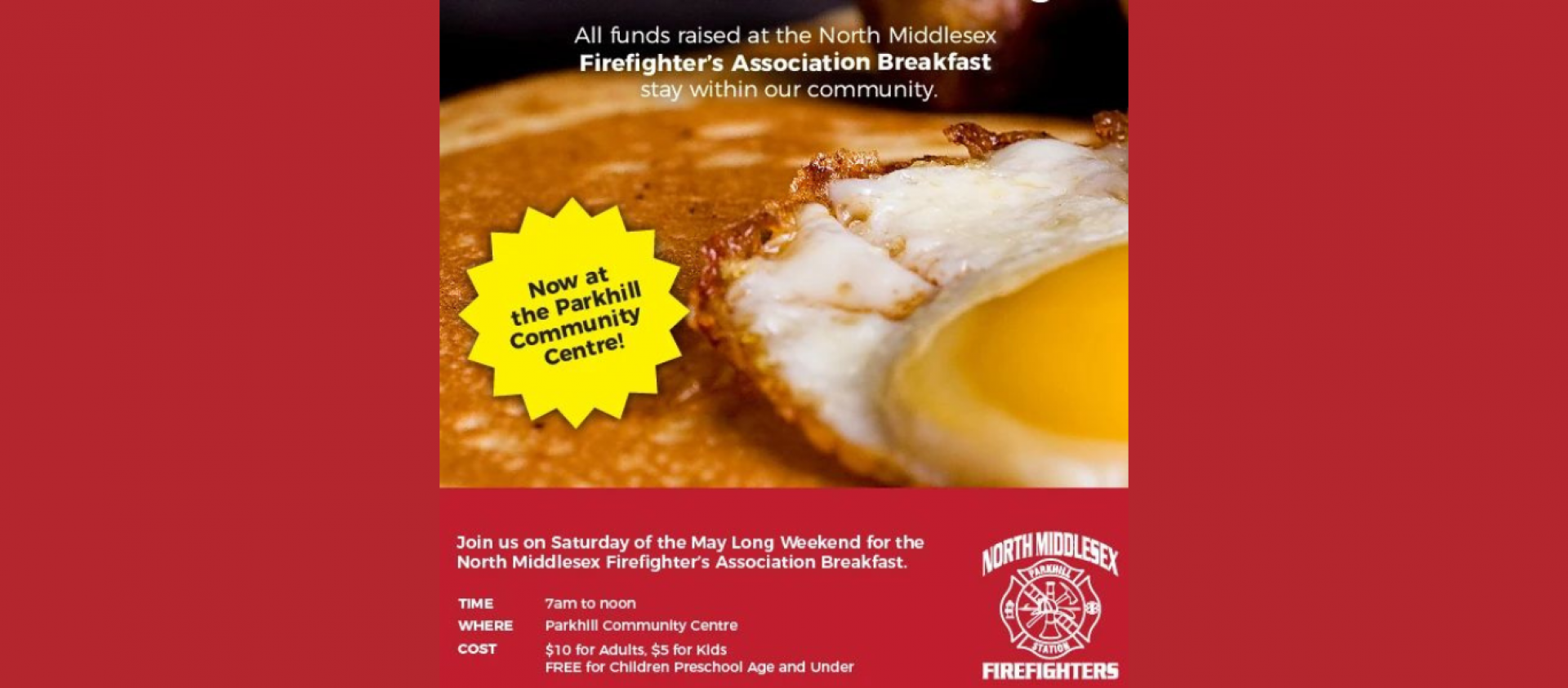 Contact Info
North Middlesex Firefighter's Association
|
Join the North Middlesex Firefighter's Association on the Saturday of the May long weekend for their Annual Breakfast. The menu will consist of eggs, bacon, pancakes and more!
When: Saturday, May 21st, 2022 from 7:00 am to 12:00 pm
Where: North Middlesex Community Centre (225 McLeod St, Parkhill)
Cost: $10 for Adults, $5 for Kids & FREE for Children pre-school age and under
All funds raised will stay within the community.
Where
Address
224 McLeod Street
Parkhill ON N0M 2K0
Canada