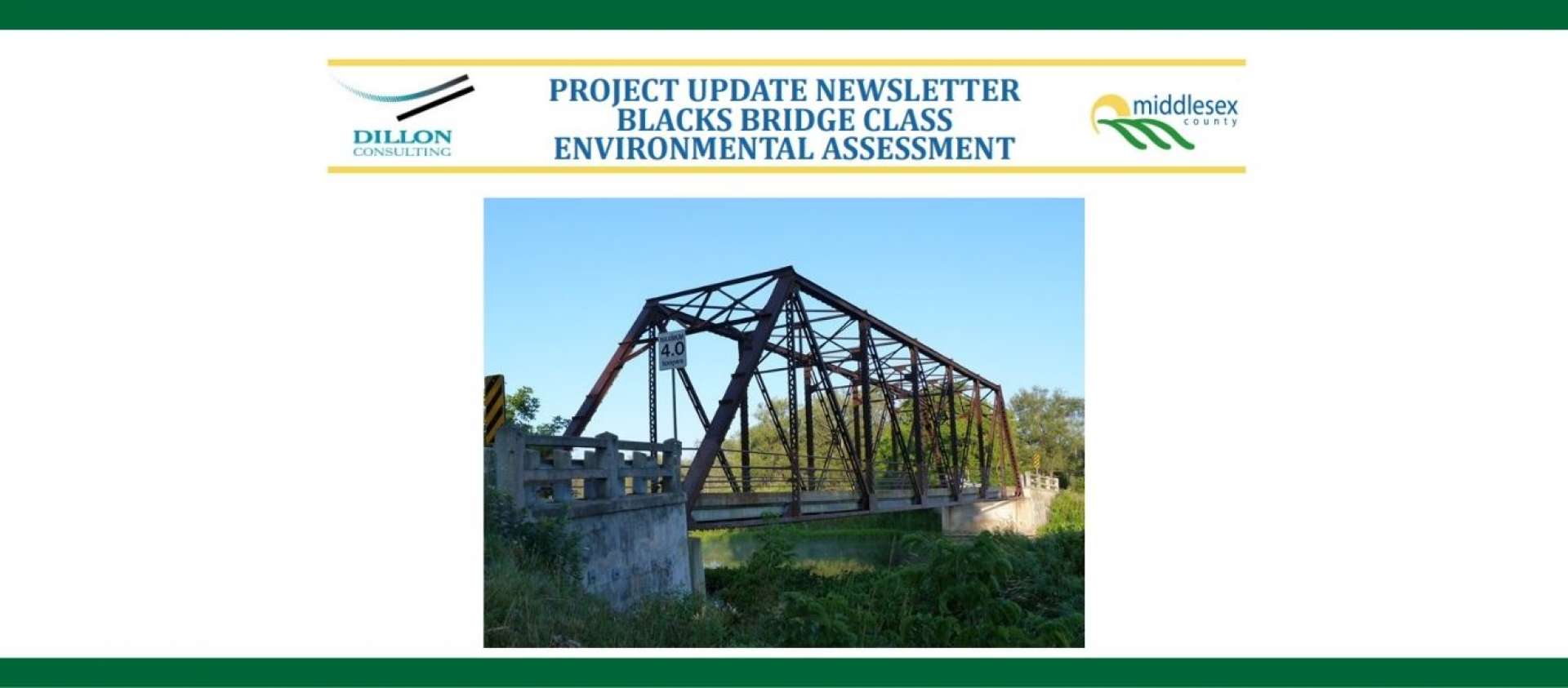 Background
The County of Middlesex is completing a Municipal Class Environmental Assessment (EA) study for Blacks Bridge, which carries West Corner Drive over the Ausable River in North Middlesex. The bridge has been closed since September 2019 due to structural deficiencies. As presented at the virtual Public Information Centre on May 19, 2021, the preferred solution is to replace Blacks Bridge with a new bridge. A newsletter is being distributed to provide an update and seek input on the evaluation of alternative design options for the replacement bridge. 
To view the newsletter please see the attachment below.
Contact
Your input is important to the outcome of this project. Please provide any comments/ questions to either of the project team members listed on the newsletter by March 24, 2022.