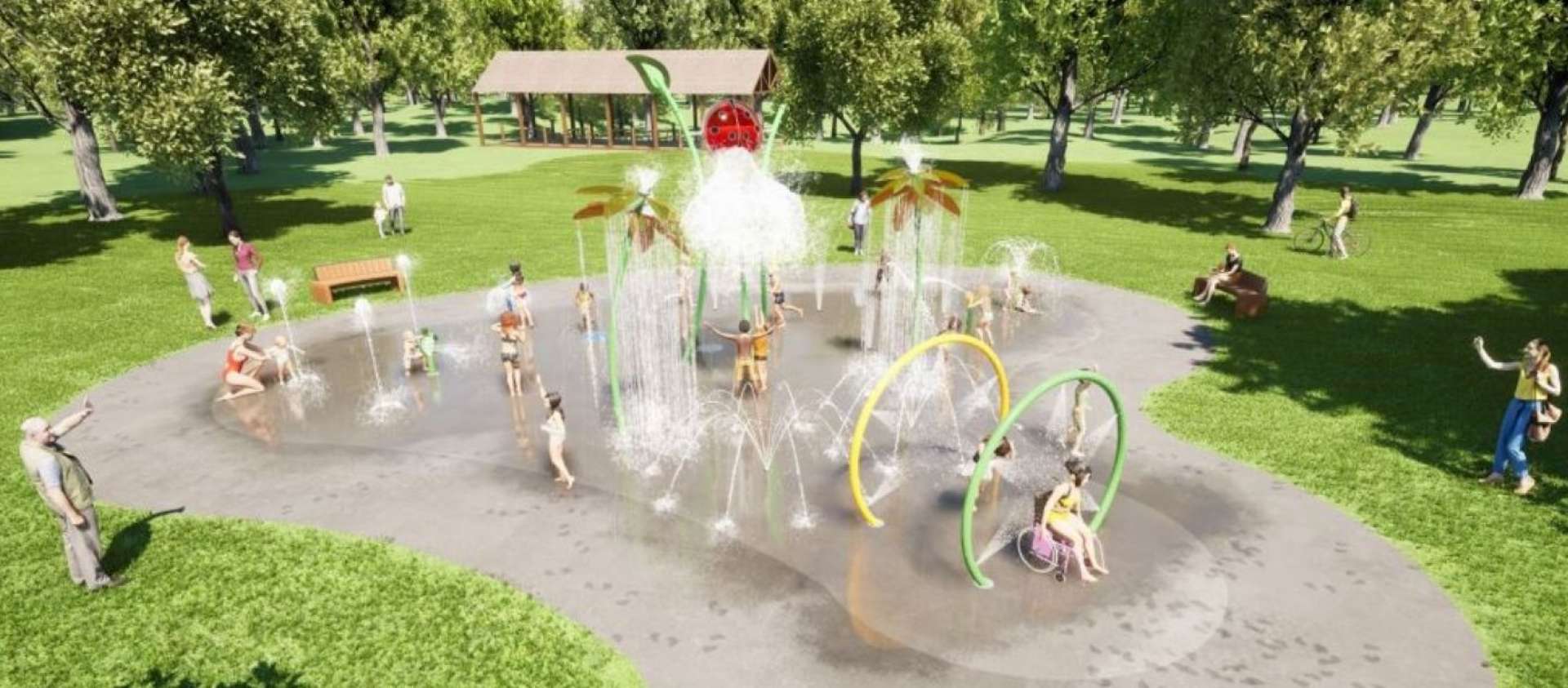 We are pleased to announce the newly-designed Coronation Park splash pad construction starting Monday, July 5th, 2021. A portion of this reconstruction is thanks to the Community Vibrancy Fund.
The Splash Pad will remain closed throughout the construction and is expected to be completed by the Civic Holiday Weekend in August (weather permitting).
During construction, the nearby pavilion, playground, frisbee golf, and washrooms will remain open. The parking lot will also remain open; however, there will be limited parking available to make room for construction equipment.