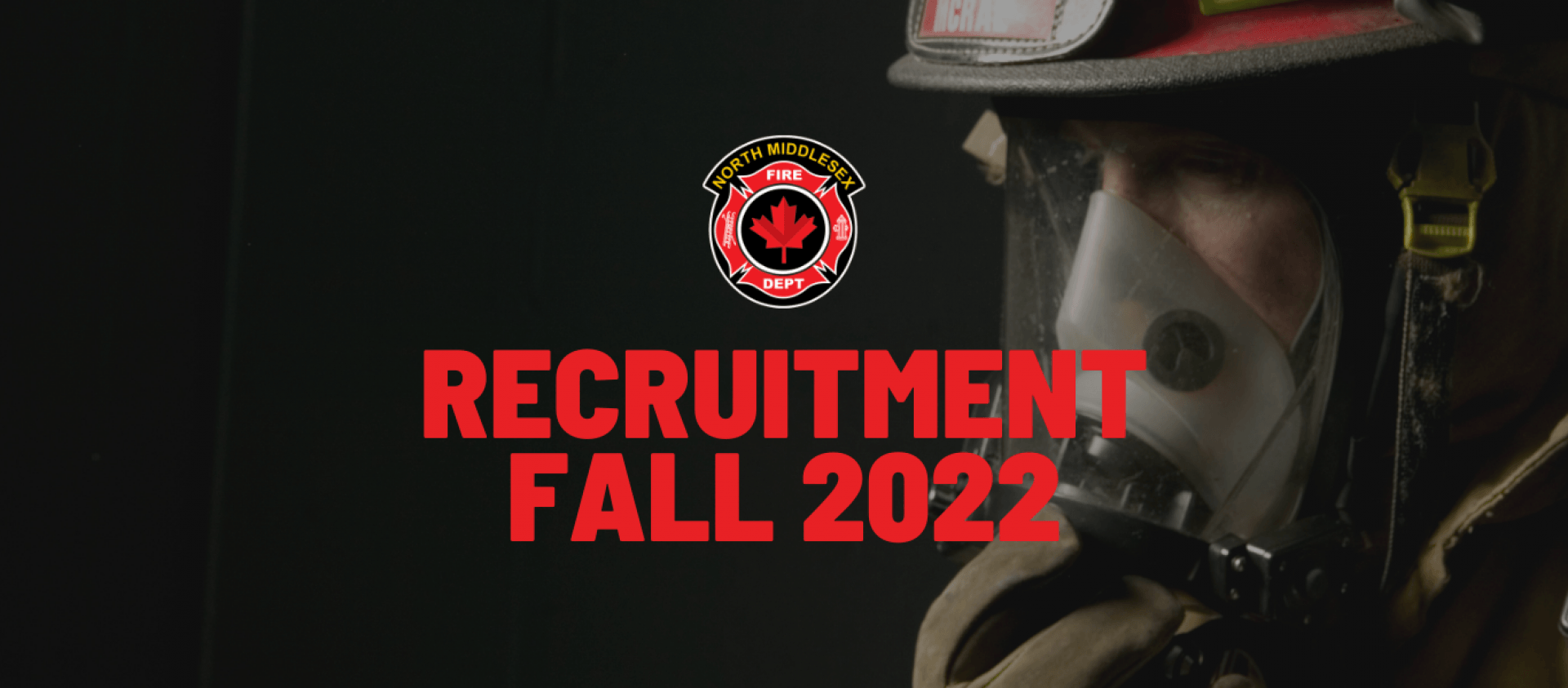 Do you want to help others and serve in your community? Enjoy working as a team and are a continuous learner? You may be an ideal candidate for a challenging career as a paid, on-call firefighter. Participation as a member of the fire service will bring personal rewards, satisfaction, raise self-esteem and give you a tremendous sense of accomplishment for a job well done. 
Service as a member in our Department requires a serious commitment.  Your decision to join should not be made without thorough consideration.  The recruitment guidebook below has been developed to provide the information needed to help you make that decision.
Recruitment Orientation Guide 2022
Information Session- September 20, 2022

Join us for an information session to learn more about the roles and responsibilities of being a paid, on-call firefighter for the North Middlesex Fire Department.

When: Tuesday, September 20, 2022, from 7:00 pm to 9:00 pm
Where: Shared Services Building- Program Room (229 Parkhill Main St, Parkhill ON)
Apply Now- Until September 30, 2022

The recruitment process contains four stages; application review, medical examination, job-specific fitness test and an interview. Applications are due by Friday, September 30, 2022. Please complete the application form below and return it to our Municipal Office (229 Parkhill Main St, Parkhill ON). 

Firefighter Application Form 2022

Consent Waiver & Release Physical Agility Testing Form

Applications will be reviewed and priority may be given to those applicants who demonstrate the following:

Employment or residence within the municipality and/or reasonable response time to the fire station
Availability to respond to alarms in the daytime hours
Permission to leave place of employment to respond to alarms
Valid Class DZ Driver's License with a clean abstract
Documented firefighting training and experience
Current First Aid and CPR Certificates

A review of applications will be completed and selected applicants will be notified by telephone or by email at which time they will have the opportunity to advance to Stage 2 of the selection process. Only those applications meeting the minimum requirement will be reviewed. Only those applicants chosen to move to stage 2 will be contacted.

It is strongly recommended that applicants make an appointment with their physician for the medical examination as soon as possible when considering submitting their application.
Our Community Thanks You
We want to acknowledge the effort every applicant puts into the pursuit of being a Firefighter and the desire each possesses to assist in the protection of the Community. Thank you for considering joining the North Middlesex Fire Department. Should you have any questions regarding this position or your application, please contact the Fire Chief.